Seymour man accused of shoplifting, running from police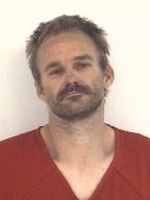 A Seymour man was arrested after he was caught shoplifting again from a Columbus store.
Columbus police say that they were called to Menards on Merchants Mile at about 6 p.m. in the evening Thursday after a report of a suspect shoplifting.
The suspect, identified as 34-year-old Daniel R. Mason of Seymour had also been a suspect in a Wednesday shoplifting incident. When officers approached Mason, they say he took off running and would not follow commands to stop. Police say that he dropped stolen items near a parked vehicle and then ran to a nearby business lot where he was taken into custody.
A search of his clothes recovered small amounts of meth and marijuana. Officers say that the also discovered that he was wanted on a warrant out to Jackson County.
Mason was first taken to Columbus Regional Hospital to be checked out, then arrested on preliminary charges including resisting law enforcement, theft with a prior conviction, for possessing the meth and marijuana and on the outstanding warrant.