Two accused of providing drugs that resulted in overdose death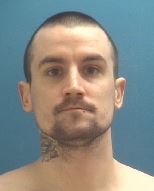 Two Jackson County residents are under arrest, accused of providing the drugs that led to a Columbus man's overdose death this summer.
According to reports from the Columbus Police Department, 37-year-old Ronald L. Smith was found dead in the 1200 block of Indianapolis Road in July. Toxicology tests show Smith died as a result of fentanyl intoxication.
During the investigation, authorities identified 34-year-old Ryan A. Self of Seymour as a suspect in the case as well as 34-year-old Tiffany M. Sculley of Brownstown.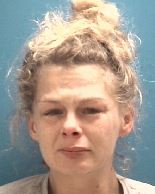 Sculley was arrested Monday and Self was already an inmate in the Jackson County Jail. They are facing preliminary felony charges of dealing in a controlled substance resulting in death.
Police say that the arrests were the result of collaboration between agencies and units including the Bartholomew County Joint Narcotics Enforcement Team, Columbus police criminal investigation and uniform divisions, Seymour Police Department criminal investigation division, Indiana State Police Cyber Crimes division and the Bartholomew County Prosecutor's Office.
Formal charges are being reviewed by the prosecutor's office.