Driver arrested after falling asleep in drive-through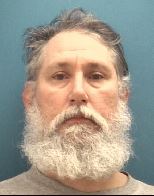 A Columbus man was arrested on drunk driving charges early Tuesday morning, after falling asleep in the drive-through lane at a closed restaurant.
Columbus Police found a running truck in the drive-through at Taco Bell on Jonathan Moore Pike at about 2:10 a.m. Tuesday morning with the driver asleep at the wheel. Police say that they could smell a strong odor of alcohol from the vehicle, and when they woke the driver, 52-year-old Keith B. Yeager of Columbus, he put the vehicle in gear and began to drive off. Additional police arrived on the scene and stopped him in the parking lot.
Police report that Yeager's speech was slow and slurred. Sobriety tests showed he had a blood alcohol content of .181 percent, more than twice the legal limit.
He was arrested on a preliminary charge of operating a vehicle with a blood alcohol content of .15 percent or higher.